Biden Continues to Charge Secret Service Rent
Sunday, November 13, 2011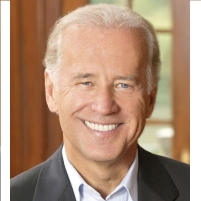 Landlord Joe Biden
Despite criticism from taxpayer groups, Vice President Joseph Biden has decided to continue charging rent to the
Secret Service
for guarding him at his home in Delaware.
Earlier this month the Secret Service approved yet another year of paying Biden for agents using a cottage at his lakefront property whenever the VP goes home. The arrangement is the same as before: $2,200 a month, or $26,400 for an entire year, the same price paid by the previous tenant. Until January 2010, the cottage had been occupied by Biden's mother, Jean, who died at the age of 92.
Biden's staff has not said whether he has considered letting agents stay in his cottage free of charge or for less money.
-Noel Brinkerhoff
Biden Charges Rent to Secret Service (by Noel Brinkerhoff, AllGov)