U.S. Pork Producers Keep Using Drug Banned or Restricted in 160 Countries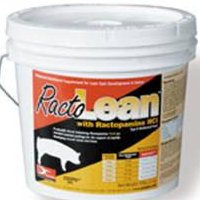 Pig farmers in the United States have continued to feed a controversial drug to their livestock, choosing production needs over human and animal health concerns, according to critics.
The drug is ractopamine, which is given to 60% to 80% of all domestic pigs and cattle to make them grow leaner before slaughter. The Food and Drug Administration first approved it 15 years ago, claiming the drug was safe to use.
But food safety advocates disagree with this claim and the assertions of farmers who rely on the product made by Elanco, a division of drug maker Eli Lilly. They point out that 160 countries have either outlawed the drug or limited its use, while also noting the existence of 160,000 reports of pigs becoming ill or dying after being fed ractopamine.
The nonprofit Center for Food Safety cited information from the European Food Safety Authority showing ractopamine can cause increased heart rates in humans.
This symptom is similar to the drug's effect on pigs, which experience elevated heart rates and relaxed blood vessels. These changes result in leaner muscles in the animals, which don't eat as much food while on the drug, saving farmers money on feed.
The Humane Society Institute for Science and Policy has reported that studies show pigs fed ractopamine can have trouble walking, become more aggressive, and experience other abnormal behavior.
As concern in the U.S. grows over the safety of domestic pork—as well as that of other foods, including chicken, which is disinfected with chlorine by American food producers—an expanded trade deal between the U.S. and the European Union (EU) hangs in the balance. Given the EU's ban of ractopamine and U.S. chickens, the new trade pact could be in trouble. The U.S. government has put pressure on Europe to allow such foods to be imported, but the EU has been firm.
"We want to have quality food," Olga Kikou, European affairs manager for Compassion in World Farming, told McClatchy. "We don't want to have food that is produced in ways that are not good for our health."
"This is such a great example of how the U.S. is really putting the financial interest of companies ahead of public health," Kari Hamerschlag, senior program manager of the food and technology program at Friends of the Earth, said to McClatchy. "We want to export our really crappy meat-production system to the rest of the world—and they don't want it."
-Noel Brinkerhoff, Danny Biederman
To Learn More:
US Pork Producers' Use of Drug May Derail European Trade Deal (by Rob Hotakainen, McClatchy)
Ractopamine Factsheet: Lean Meat = Mean Meat (Center for Food Safety) (pdf)
Ractopamine: The Meat Additive on Your Plate That's Banned Almost Everywhere But America (by Martha Rosenberg, AlterNet)
U.S. Pig Farmers Use Drug Banned in China as Unsafe (by Noel Brinkerhoff and David Wallechinsky, AllGov)