U.S. Human Rights Violations Outlined by U.N. Rights Commissioner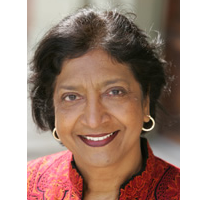 Navi Pillay (photo: United Nations)
The U.S. government came under criticism from the United Nations' top human rights official, who characterized Washington's anti-terrorism policies as harmful to human rights.
Navi Pillay, U.N. high commissioner for human rights, singled out the ongoing detentions of detainees at Guantánamo Bay, as well as international kidnappings (aka renditions) and the use of drones, as troubling threats to laws and principles intended to protect individuals from abuse.
"Yet time and again, my Office has received allegations of very grave violations of human rights that have taken place in the context of counter-terrorist and counter-insurgency operations," Pillay said in a speech before the UN Human Rights Council. "Such practices are self-defeating. Measures that violate human rights do not uproot terrorism: they nurture it."
The indefinite jailing of terrorism suspects amounts to arbitrary detention, represents a breach of international law, and serves as an "ideal recruitment tool for terrorists," Pillay warned.
She also condemned the European countries that were aided the U.S. in its kidnapping program, and called for an investigation into their complicity.
-Noel Brinkerhoff
To Learn More:
UN Human Rights Chief Slams US Over Gitmo, 'War on Terror' (by Jacob Chamberlain, Common Dreams)
Opening Statement by UN High Commissioner for Human Rights Navi Pillay at the 23rd session of the Human Rights Council, Geneva, 27 May 2013 (Office of the High Commissioner for Human Rights)
U.N. Fact-Finding Mission Finds U.S. Businesses have Little Interest in Rights of Workers and Local Communities (by Noel Brinkerhoff, AllGov)
U.N. Calls on Obama to Publish Findings on Bush-Era Torture (by Noel Brinkerhoff, AllGov)