U.S. Drops to 49th Place in World Press Freedom Index…Worst in 9 Years
Monday, February 16, 2015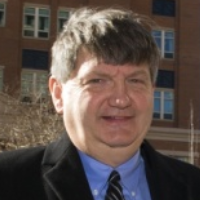 James Risen (photo: Cliff Owen, AP)
For a country known for its constitutional guarantee of a free press, the United States finds itself ranked behind 48 other nations when it comes to supporting the work of independent news media.
The latest World Press Freedom Index shows the U.S. ranked 49th in the world, according to Reporters without Borders, which created the index. It hasn't been this low since 2006, when it dropped to 53rd. The U.S. ranking is usually between the twenties and forties on the index.
The current ranking, based on 2014 events, was due to several factors, Reporters without Borders said. The "judicial harassment of New York Times investigative reporter James Risen in connection with the trial of Jeffrey Sterling, a former CIA officer charged under the Espionage Act with giving him classified information" was one cause of the poor ranking. Another is the lack of a federal shield law to protect reporters from having to name their sources or reveal other confidential information about their work.
The arrest of at least 15 journalists covering the protests of the police shooting of Michael Brown in Ferguson, Missouri, also hurt the ranking.
European countries dominated the top of the rankings. The No. 1 ranked country for press freedom was Finland, followed by Norway, Denmark, Netherlands and Sweden.
The four countries immediately ahead of the United States on the list are El Salvador, Burkina Faso, Niger and Malta.
-Noel Brinkerhoff
To Learn More:
2015 World Press Freedom Index (Reporters Without Borders)
Details about the United States (Reporters Without Borders)
Is Latest U.S. Drop in Press Freedom Rankings Due to Obama's Attacks on Whistleblowers and Journalists for Their Sources? (by Noel Brinkerhoff, AllGov)