U.S., British Officials Poised to Charge Banks With Rigging Interest Rates
Tuesday, February 16, 2016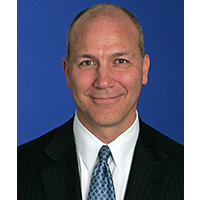 Citigroup President James A. Forese
Reuters
WASHINGTON — American and British regulators are likely to charge several banks with rigging interest rates, including Citigroup, the third-largest U.S. bank, and London-based HSBC Holdings, the Wall Street Journal reported on Friday.
The U.S. Commodity Futures Trading Commission (CFTC) and the U.K. Financial Conduct Authority were preparing a final round of civil charges against the banks for rate manipulation in the Libor scandal, the newspaper reported, citing people close to the investigation.
The Journal said the CFTC was still investigating J.P. Morgan Chase, the largest American bank by assets, but that may not lead to charges. U.K. regulators said last year they dropped their probe of J.P. Morgan.
U.S. and British regulators are leading a seven-year investigation into the manipulation of Libor, or the London interbank offered rate.
Libor is a short-term rate financial institutions charge each other for loans that is calculated based on submissions by a panel of banks. Hundreds of trillions of dollars in short-term interest rates, swaps and other financial products are pegged to Libor.
To Learn More:
Four Banks Guilty of Currency Manipulation but, as Usual, No One's Going to Jail (by Steve Straehley and Noel Brinkerhoff, AllGov)
World's Biggest Banks in Fresh Crosshairs of U.S. Justice Department…But Will Anyone Go to Jail? (by Noel Brinkerhoff, AllGov)
Justice Dept. Mistakes Slapping Wall Street Wrists for True Punishment for Fraud (by Matt Bewig, AllGov)