U.S. Army-Led NATO Command Shredded 4 Years of Records of Afghan Army Fuel Purchases
Tuesday, September 11, 2012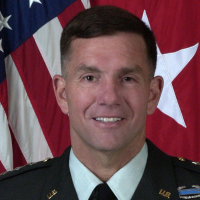 Lt. Gen. William B. Caldwell IV
American officials in Afghanistan have admitted that they cannot account for nearly half a billion dollars in fuel purchases for the Afghan National Army, due to the fact that someone shredded the pertinent documents.
The Special Inspector General for Afghanistan Reconstruction (SIGAR) said it was unable to audit four years' worth of fuel-purchase records that totaled $475 million. SIGAR asked U.S. and NATO officials about the documents and was told all records from October 2006 through February 2011 had been destroyed.
Not surprisingly, the revelation has raised suspicions that someone may be trying to cover up potential fraud involving the fuel appropriations. The branch in charge of the shredding was the Combined Security Transition Command-Afghanistan (CSTC-A), which is dominated by officers of the U.S. Army. Lt. Gen. William B. Caldwell IV served as commander of CSTC-A from 2009 to 2011. He was preceded by Maj. Gen. Richard Formica.
SIGAR also found that American and NATO officers have nothing on paper that explains how to justify an increase in the Afghan Army's future fuel budget, which is set to go up. The disturbing news comes at a time when Western officials are preparing to hand off responsibility for the supplies to the Afghan government.
Given the shoddy accounting system in place, SIGAR recommended the U.S. axe the proposed increase to $555 million in 2014. Instead, the fuel budget should remain at 2012 levels, or $306 million, the special auditor suggested.
-Noel Brinkerhoff
To Learn More:
Records Missing on Afghan Army Fuel Costs (by Graham Bowley, New York Times)
Destruction of OEF Financial Documents Memo (Special Inspector General for Afghanistan Reconstruction)
Interim Report on Afghan National Army Petroleum, Oil, and Lubricants (Special Inspector General for Afghanistan Reconstruction) (pdf)