Senator McCain Does About-Face and Turns to Lockheed for Key Staffer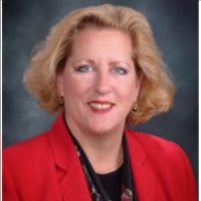 Ann Elise Sauer
A longtime critic of the defense industry, Senator John McCain (R-Arizona) surprised many observers when he hired a former Lockheed Martin executive to help him on the Senate Armed Services Committee.
Ann Elise Sauer, a one-time Lockheed vice president who previously worked for McCain years ago, now serves as the Republican staff director on the committee that oversees military spending, including lucrative deals for the defense contractor.
Sauer's hiring received attention after she filed a financial disclosure form revealing $1.66 million Lockheed paid her for salary, bonus, deferred compensation, and retirement funds.
The Project on Government Oversight (POGO), a federal watchdog organization, was taken aback by Sauer's hiring, given what it called McCain's history "as a vocal critic of Lockheed Martin programs." This included knocking the F-22 and F-35 fighter planes, built by Lockheed.
"I have to admit I was shocked when we learned this," Danielle Brian, POGO's executive director, said of Sauer's appointment. "For at least a decade, McCain has had no peers in the Congress when it comes to oversight of major defense contractors," adding: "I don't see how he can possibly continue this legacy given this staffing decision, and that is terribly disappointing."
McCain also intends to help Lockheed Martin and other Pentagon contractors in their fight to avoid steep cuts in future defense spending.
Lockheed Martin last year was awarded defense contracts valued at more than $33 billion.
-Noel Brinkerhoff
To Learn More: