Saudi Arabia Remains on U.N. Human Rights Council despite 19 Beheadings, including One for "Sorcery"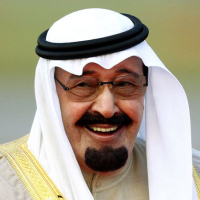 King Abdullah of Saudi Arabia
Ask any human rights organization where they stand on chopping off people's heads and they'll probably say such actions constitute a violation of human rights.
And yet, one nation that does a lot of beheadings is on the United Nations' Human Rights Council. Lately, in fact, Saudi Arabia can't seem to get enough beheadings. Its government has executed at least 19 people using this method since August 4, according to Human Rights Watch (HRW).
Of the 19, eight were found guilty of non-violent offenses; seven for drug smuggling and one for committing sorcery.
"Any execution is appalling, but executions for crimes such as drug smuggling or sorcery that result in no loss of life are particularly egregious," Sarah Leah Whitson, HRW's executive director of Middle East and North Africa division, told the International Business Times. "There is simply no excuse for Saudi Arabia's continued use of the death penalty, especially for these types of crimes."
The Saudi government executed more than 2,000 people between 1985 and 2013, about half of them foreign nationals. By comparison, the state of Texas executed 504 prisoners, none via beheading, over the same period.
Amnesty International reports that many people are executed after "confessing" to crimes during interrogations involving torture and no legal representation. "That people are tortured into confessing to crimes, convicted in shameful trials without adequate legal support and then executed is a sickening indictment of the Kingdom's state-sanctioned brutality," said Said Boumedouha, Deputy Director of Amnesty International's Middle East and North Africa Program.
The Saudi government is scheduled to keep a spot on the Human Rights Council for two more years.
-Noel Brinkerhoff, Steve Straehley
To Learn More:
Saudi Arabia Sustains UN Human Rights Council Membership Despite Beheading 19 People in 17 Days (by Maria Khan, International Business Times)
Saudi Arabia: Scheduled Beheading Reflects Authorities' Callous Disregard to Human Rights (Amnesty International)
State Dept. Blocks Publication of Study it Commissioned on Hate-Filled Saudi Textbooks (by Noel Brinkerhoff, AllGov)
Saudi Journalist Sentenced to Public Lashing for Writing about Electricity Cut Protests (by Noel Brinkerhoff, AllGov)