Planned Texas Execution of Mexican Cop Killer May Have International Repercussions
Saturday, December 14, 2013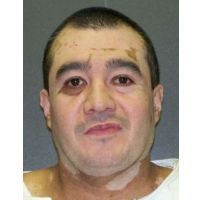 Edgar Tamayo (photo: Texas Department of Criminal Justice)
Texas officials plan to execute a Mexican national convicted of killing a Houston police officer, despite pleas from Washington—and threats from Mexico—urging them to stop.
The focus of the legal and diplomatic controversy is Edgar Tamayo Arias, 46, who shot and killed 24-year-old officer Guy Gaddis on January 31, 1994, while being escorted to jail following a robbery.
Tamayo was in the U.S. illegally, but still had the right to contact the Mexican Consulate after being arrested. But Texas never informed him of this right, which put the U.S. in violation of an international agreement: the Vienna Convention on Consular Relations.
In a letter to Texas Governor Rick Perry and Texas Attorney General Greg Abbott, Secretary of State John Kerry warned that Tamayo's execution would impact the United States' international legal standing and potentially leave Americans abroad vulnerable to overseas punishment by foreign governments.
Kerry also sent Perry and Abbott a letter from Mexico's ambassador to the United States, Eduardo Medina Mora, who wrote that "this issue has become and could continue to be a significant irritant in the relations between our two countries."
Tamayo's lawyers also weighed in, asking Perry to grant a 30-day reprieve and petition the Texas Board of Pardons and Paroles to commute his death sentence to life in prison.
To date, Texas still plans to go through with the execution, which is scheduled to occur on January 22.
In 2004, the World Court ordered the United States to review the convictions of Tamayo and 50 other Mexican nationals on death row, whose Vienna Convention rights, it said, had been violated. A lawyer representing Tamayo claims that the U.S. has never complied with that order in the case of his client.
-Noel Brinkerhoff
To Learn More:
Texas Plan to Execute Mexican May Harm U.S. Ties Abroad, Kerry Says (by Manny Fernandez, New York Times)
Attorneys for Mexican National Want Execution Halt (by Michael Graczyk, Associated Press)
Texas and Supreme Court Ignore International Law and Execute Mexican National (by Noel Brinkerhoff, AllGov)
Texas Defies Presidential Authority in Planned Execution of Mexican Citizen (by Noel Brinkerhoff, AllGov)