Texas Defies Presidential Authority in Planned Execution of Mexican Citizen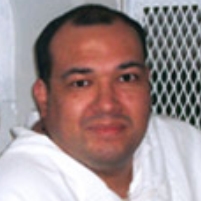 Humberto Leal
The state of Texas is set to execute a Mexican national convicted of murder who was never informed of his right to receive help from his home government—a violation of international law that threatens to establish a dangerous precedent affecting American citizens abroad.
Without such federal legislation, Texas officials refused to comply with presidential requests, and they now intend to go through with Leal's execution on July 7.
In 1994, Leal was charged with raping and murdering 16-year-old Adria Sauceda after a drunken party in San Antonio. Leal, who was 21 at the time, told police that he had killed Sauceda by mistake after a fight. His supporters believe that, before imposing the death penalty, his public defenders should have brought up his unusually difficult childhood, including allegedly having been sexually abused by his parish priest, Father Federico Fernández.
-Noel Brinkerhoff