Gen. Petraeus and the Phantom Capture of Thousands of Taliban Fighters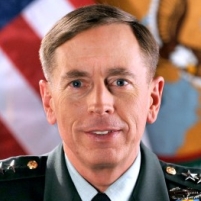 Gen. David Petraeus
Doubts have surfaced over the claims by U.S. General
David Petraeus
that American military forces captured thousands of Taliban warriors in 2010.
Petraeus, then the top commander in
Afghanistan
, and soon to be the Director of the CIA, said late last year that 4,100 Taliban rank and file had been taken prisoner during the preceding six months. These numbers helped supporters of the war claim the U.S. was turning the tide in the fight against the enemy.
But Gareth Porter of Inter Press Service claims to have obtained documents from the Pentagon showing that more than 80% of the captured Taliban fighters were released within days of being picked up because they turned out to be innocent civilians. The news service added that a U.S. military commander, Admiral Robert Harward, told the media in November 2010 that 80% of the Afghans detained by the military during the entire year to that point had been freed within two weeks.
This is not the first time that Petraeus has been accused of playing loose with figures. Last year he boasted to The Wall Street Journal that Taliban attacks involving roadside bombs had "flattened." However, Pentagon data showed that the number of Americans killed by improvised explosive devices (IEDs) had actually increased over the previous year, as had the number of overall IED incidents.
-Noel Brinkerhoff, David Wallechinsky