Federal Court Protects Transgender Immigrant from Deportation to Mexico Based on Anti-Torture Rules
Sunday, September 06, 2015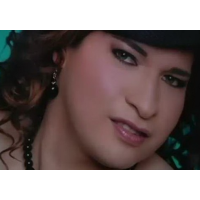 Edin Carey Avendano-Hernandez (photo: Gavino Garay)
A transgender undocumented immigrant will be allowed to stay in the United States because there's a good chance she'll be tortured if she's returned to Mexico, a federal appeals court ruled (pdf) Thursday.
Edin Carey Avendano-Hernandez, who was born male in Oaxaca, came to the United States in 2000 and began taking hormones and living as a woman in 2005. In 2006, she was convicted twice of driving while intoxicated and was deported to Mexico in 2007 after serving a year in jail.
While in Mexico, Avendano-Hernandez said, she was beaten and raped by police officers. She returned to the United States the following year. She was arrested for probation violation in 2011 and was set to be deported again before seeking relief under the United Nations Convention Against Torture.
A panel from the Ninth Circuit Court of Appeals found that the immigration board had conflated sexual orientation and gender identity and the appeals board had wrongfully found that anti-discrimination laws in Mexico made it safer for transgender people to live there. "Country conditions evidence shows that police specifically target the transgender community for extortion and sexual favors and that Mexico suffers from an epidemic of unsolved violent crimes against transgender persons," Judge Jacqueline Nguyen wrote for the appeals court.
Nguyen granted Avendano-Hernandez's request to remain in the United States, writing ". . . the record compels the conclusion that she will likely face torture if removed to Mexico."
-Steve Straehley
To Learn More:
Federal Court: Illegal Immigrant And Convicted Felon Can't Be Deported Because He's Transgender (by Blake Neff, Daily Caller)
U.S. Court: Transgender Illegal Immigrant Cannot Be Deported To Mexico (by Dan Whitcomb, Reuters)
Edin Carey Avendano-Hernandez vs. Loretta Lynch (Ninth Circuit Court of Appeals) (pdf)