Defense Contractor Agrees to Pay $400 Million Criminal Fine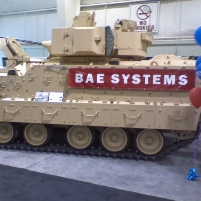 United Kingdom-based defense contractor BAE Systems has pled guilty in U.S. federal court to charges of defrauding the government and trying to cover up its illegal activities. The company has agreed to pay $400 million, one of the largest criminal fines ever ordered by the Department of Justice in cases involving overseas business corruption.
The criminal investigation involved allegations that BAE paid bribes to foreign officials in exchange for contracts from foreign governments. However, the company did not admit to making illegal payments to gain favor with "marketing advisers."
BAE has been accused of corruption for years, including allegations of maintaining a $40 million slush fund to bribe government officials in
Saudi Arabia
and other countries.
-Noel Brinkerhoff