Canadians Would Like Americans to Pay More Attention to the Rest of the World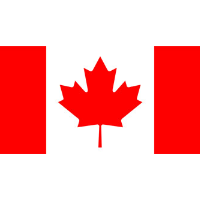 By Rob Gillies, Associated Press
TORONTO — Prime Minister Justin Trudeau says Canadians would appreciate it if Americans paid more attention to what's going on around the globe.
Trudeau said in a "60 Minutes" interview to be aired Sunday that "it might be nice if they paid a little more attention to the world."
Trudeau, elected in October, made the remarks after being asked what Canadians don't like about the U.S.
"Having a little more of an awareness of what's going on in the rest of the world, I think is, is what many Canadians would hope for Americans," he said in a transcript released to The Associated Press on Thursday.
The "60 Minutes" profile of Trudeau will air just days before he travels to the White House.
Trudeau said Canadians must be aware of at least one other country, the United States, because of its importance.
"I think we sometimes like to think that, you know, Americans will pay attention to us from time to time, too," he said.
He also seemed to take a jab at an unnamed U.S. presidential candidate whose rise he attributed to Americans' lack of knowledge of foreign affairs.
A spokeswoman for Trudeau said she didn't immediately know what candidate Trudeau was referring to.
To Learn More:
Better to be Poor in Europe than in U.S.; Better to be Middle Class in Canada than in U.S. (by Steve Straehley, AllGov)
Canadian Government No Longer Sympathetic to U.S. War Resisters (by Noel Brinkerhoff, AllGov)
Canadian History Magazine Forced to Change Name to Avoid Porn Filters (by Noel Brinkerhoff, AllGov)