Auto Industry Hid Report that Showed U.S. Cars are more Dangerous than those Used in Europe
Monday, September 28, 2015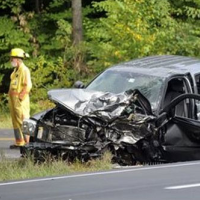 (photo: Keith R. Stevenson, Pocono Record/AP)
Automakers wanted to get in on the Transatlantic Trade and Investment Partnership deal with the hopes that they could save money by not having to build slightly different cars for the U.S. and European markets. If they could prove that the cars built to each standard were about as safe as those built for the other, it could mean millions more in profits.
So, to great fanfare, automakers announced they were commissioning a study to prove that U.S.- and European-spec cars were equally safe.
But the results of the study were not what the automakers had hoped for.
It turned out that researchers found exactly what automakers didn't want to discover—that there's a fundamental difference in how safe U.S. cars are versus their European Union counterparts, according to Paul Gallagher of the The Independent.
U.S.-spec cars were found to be much less safe, according to researchers at the University of Michigan Transportation Research Institute and the SAFER transportation research center at Chalmers University of Technology in Gothenburg, Sweden. For instance, in front-side collisions, European cars are 33% safer than similar American models, according to the study (pdf). In addition, "vehicles meeting EU standards offer reduced risk of serious injury in frontal/side crashes and have driver‐side mirrors that reduce risk in lane‐change crashes better."
It wasn't all bad news on the U.S. side, as the report concluded that "vehicles meeting US standards provide a lower risk of injury in rollovers and have headlamps that make pedestrians more conspicuous."
Nonetheless, "The results of our study indicate that there is currently a risk difference with respect to the risk of injury given a crash between EU specification cars and U.S. models," study co-author András Bálint, traffic safety analyst at Chalmers, told the Independent. "Therefore, based on these results, immediate recognition of U.S. vehicles in the EU could potentially result in a greater number of fatalities or serious injuries in road traffic. The potential impact is difficult to quantify because it depends on a number of other parameters."
That might be why automakers weren't as enthusiastic about the study as they were when it started. "When initiating this study, it was understood that harmonizing and reconciling the differences in the current U.S. and EU crash datasets would be challenging," according to a spokesman for the U.S. Alliance of Automobile Manufacturers, one of the study's sponsors. "Significant progress has been made but the results reveal areas where further analysis is needed. We look forward to working with [academics] and both governments to identify enhancements."
-Steve Straehley
To Learn More:
Car Industry 'Buried Report Revealing U.S. Car Safety Flaws Over Fears for TTIP Deal' (by Paul Gallagher, The Independent)
Comparing Motor-Vehicle Crash Risk of EU and U.S. Vehicles (pdf)
GM Executives Avoid Prosecution for 124 Deaths Caused by Cover-Up of Faulty Ignition Switches (by Steve Straehley, AllGov)