Argentinian Farmers Say Monsanto Abusing its Position in Market
Monday, February 15, 2016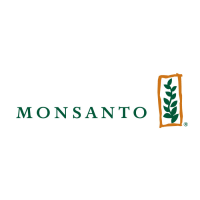 By Maximiliano Rizzi and Hugh Bronstein, Reuters
BUENOS AIRES — Argentina's main farm group on Friday took complaints against Monsanto to local regulators, accusing the company of abusing its dominant position in the market by ordering exporters to inspect soy cargos for second-generation genetically modified seeds.
Monsanto's Intacta soybeans have a gene that allows the soybean plant to protect itself against crop-devouring worms.
The Argentine Rural Society, or SRA, which represents medium- to large-scale producers, filed the complaint before the National Commission for the Defense of Competition, or CNDC. The SRA argues that under local law farmers must pay for Monsanto technology only at the time they originally buy seeds.
The company wants them to pay to plant second-generation seeds produced on the farm with Intacta technology.
Argentina's previous government, which left office in December when President Mauricio Macri was sworn in, argued that Monsanto should only collect royalties upon the initial purchase of Intacta seeds.
"The system instituted by Monsanto is an abuse of the company's dominant position in the market," the SRA said in a statement.
Monsanto said it is cooperating with the investigation.
"We conduct our business in an honest, transparent, and respectful manner, and we trust that the CNDC will understand this when it completes its investigation," the company said in a statement.
To Learn More:
Supreme Court Hands a Victory to Monsanto (by Noel Brinkerhoff, AllGov)
"Monsanto Protection Act" Dropped from Senate Bill to Delight of GMO Critics (by Noel Brinkerhoff, AllGov)
San Diego Sues Monsanto over 50 Years of PCB Contamination in the Bay (by Ken Broder, AllGov California)