U.S. Spy Released from Cuban Prison after 19 Years…but Still Missing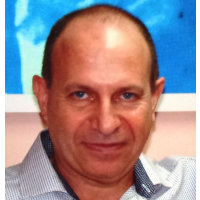 Rolando Sarraff Trujillo (AP photo)
Rolando Sarraff Trujillo, an American spy said to have been released from a Cuban prison two weeks ago, is nowhere to be found, according to his family.
The Obama administration announced on December 17 that the U.S. government had agreed to trade three Cuban spies it was holding for Sarraff, who had been imprisoned since 1995. But the former Cuban intelligence officer-turned-U.S.-snoop has not surfaced publicly or contacted his relatives, with whom he used to speak daily by phone from Cuba's Villa Marista prison.
An unidentified U.S. official told The New York Times that Sarraff—whom President Obama described as "one of the most important intelligence agents the United States has ever had in Cuba"—was no longer "being held captive." But the official declined to say where he might be.
Before being discovered as a spy for the Central Intelligence Agency, Sarraff worked as a cryptologist in Cuba's Directorate of Intelligence, according to former Cuban counterintelligence chief Chris Simmons. From that post, he secretly fed the U.S. information to crack Cuban codes, which helped them decrypt messages sent via shortwave radio by Havana to its agents inside the U.S.
Among Sarraff's accomplishments was helping the CIA track down and break the "Wasp Network," a Cuban spy ring operating in Florida. The three spies that the U.S. traded to Cuba for Sarraff had been members of that group.
Sarraff's information also led to the arrest and conviction of Cuban spies working in the U.S. government, including senior Defense Intelligence Agency analyst Ana Belén Montes and former Department of State official Walter Kendall Myers and his wife.
-Noel Brinkerhoff, Danny Biederman
To Learn More:
Whereabouts of U.S. Spy Released in Cuba Deal Are Unknown (by Frances Robles, New York Times)
US Spy Roland Trujillo Missing after Reportedly Being Freed in Cuba Deal (Associated Press)
Crucial Spy in Cuba Paid a Heavy Cold War Price (by Mark Mazzetti, Michael S. Schmidt and Frances Robles, New York Times)