U.S. Inventors Got Slapped with Government Secrecy Orders 95 Times in 2014
Friday, November 13, 2015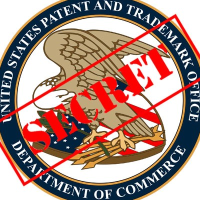 Necessity may be the mother of invention, but national security is given as the reason for keeping some inventions a secret.
Under the Invention Secrecy Act of 1951, the U.S. government can impose secrecy orders on patent applications if officials decide granting and publishing a patent would compromise national security.
Statistics collected by the U.S. Patent and Trademark Office showed there were 95 new secrecy orders imposed last year, according to the watchdog group Federation of American Scientists (FAS). The government also rescinded 36 secrecy orders previously in place.
All told, 5,579 invention secrecy orders were in effect at the end of fiscal year 2015, up from 5,520 the year before, Steven Aftergood of FAS reported. The total was the highest number for secrecy orders in more than a decade.
Some of the patents for which the secrecy order was rescinded in 2014 were:
--Method of producing warheads containing explosives, patent number 8,689,669;
--Method of treating a net made from ultra-high-molecular-weight polyethylene, patent number 8,808,602;
--Ballistic modification and solventless double propellant, and method thereof, patent number 8,828,161;
--Ballistic modifier formulation for double base propellant, patent number 8,864,923;
--Synthetic aperture radar smearing, patent number 8,836,569.
-Noel Brinkerhoff, Steve Straehley
To Learn More:
Secret Inventions on the Rise (by Steven Aftergood, Federation of American Scientists)
Invention Secrecy Orders Reach a 20 Year High (by Steven Aftergood, Federation of American Scientists)
Invention Secrecy Activity (U.S. Patent and Trademark Office)
Government Secrecy Orders on Patents Have Stifled More Than 5,000 Inventions (by G.W. Schulz, Center for Investigative Reporting)
Secret Patent Applications on the Rise (by Noel Brinkerhoff and Danny Biederman, AllGov)