Tennessee Town Wins Court Approval to Change Name to Popular Country Song Title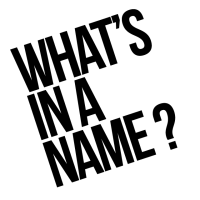 What's in a name? A small Tennessee town hopes there's money.
Lake City, a small Appalachian community (population: 1,781) beset by unemployment and methamphetamine use, has been approached by a developer wanting to spruce up its downtown and build an amusement park and water park. The catch is that the city must change its name to Rocky Top.
If you've ever watched a University of Tennessee football game, you know what "Rocky Top" is. The song by that name has been used to cheer on the Volunteers since the 1970s. It has become synonymous with the university and the state.
Standing in the way were the owners of the song's copyright, House of Bryant, owned by the sons of Felice and Boudleaux Bryant, who wrote the song in 1967. House of Bryant sought an injunction against Lake City, claiming the name change would reduce the value of their trademarks.
On May 28, federal judge Thomas A. Varlan denied (pdf) House of Bryant's request. The Tennessee state house, senate and governor have all signed off on the change, so the only hurdle left is for Lake City's city council to vote for the new name.
"We just want to see this happen for the community," Anderson County Commissioner Tim Isbel told CNN. "There's just so much magic in the name. Not the song, the name Rocky Top."
Once the city council approves, developers will come in, and according to their plan, will spend nearly $150 million to put in a 3-D theater, laser-tag arena, a pirate-themed restaurant and the other amenities. Then the town, about 30 miles north of Knoxville, will be set. Or will it?
The town has played the name game before. It was originally called Coal Creek, but in 1936 it was believed that changing the name to Lake City would bring tourists, even though there's no lake nearby. That plan failed, and now the town's hoping that a second name change will work.
-Steve Straehley
To Learn More:
Tennessee Town's Rocky Road To Becoming Rocky Top (by Wayne Drash, CNN)
A Song Worth Fighting About (Courthouse News Service)