So Far, 375 People are Running for President … If You Count the Marijuana Candidate, the Zombie Awareness Man, Princess Fambro, and Emperor of the U.S.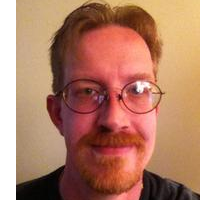 U.S. presidential candidate Thomas Keister (photo: Marijuana Party)
Think the 2016 presidential field is too full at about 20 or so candidates? You have no idea. There are 375 people running for president. (So far, that is. The total might have increased since this story went online).
These folks aren't just making baseless claims. Every one of them is an official candidate, having filed a Form 2 statement of candidacy (pdf) with the Federal Election Commission.
Most people know Hillary Clinton, Jeb Bush, Rand Paul and perhaps Bernie Sanders. Those who consider themselves savvy political observers might also be proud that they know that Martin O'Malley and Lincoln Chafee are seeking the Democratic nomination and Ben Carson, Carly Fiorina and George Pataki are hoping for the GOP nod. But to be a true political junkie, you should know of a few others hoping to win the White House next year:
Thomas Keister of the Marijuana Party;
Kevin Deame, who claims to represent the Pirate Party;
John Green Ferguson, who has made recycling every piece of trash in the country a mainstay of his platform;
Princess Khadijah M. Jacob-Fambro of the Revolutionary Party, who might have won best name among of the group except for …;
HRM Caesar Saint Augustine de Buonaparte Emperor of the United States of Turtle Island;
Performance artist Vermin Supreme. He's trying to promote "zombie apocalypse awareness" and promises to give every American a free pony. Laugh if you want. Supreme has already cornered the support of "bronies," a subculture of men who like the children's cartoon "My Little Pony."
-Steve Straehley, Noel Brinkerhoff
To Learn More:
The Presidential Candidate List Gets Longer: 366 and Growing (by Nick Corasaniti, New York Times)
The Top 8 Craziest Presidential Candidates Running In 2016 (by Alex Meier, BuzzFeed)
One 2016 Presidential Candidate Will Run on A 'Zombie-Powered' Platform. And He's from Mass. (by Justine Hofherr, Boston.com)
The Complete Guide to 2016 Presidential Candidates [Updated] (by Margaret Hartmann, New York Magazine)
85 Americans are Already Running for President (by Noel Brinkerhoff and David Wallechinsky, AllGov)