SEC Censors Document on How It Censors Documents
Wednesday, January 05, 2011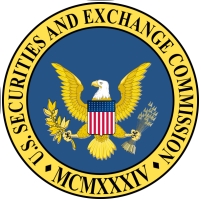 The
Securities and Exchange Commission
(SEC) has refused to reveal how it decides which government documents to turn over to the public—in essence concealing how it goes about concealing.
The government watchdog group
Citizens for Responsibility and Ethics in Washington (CREW)
filed a Freedom of Information Act (FOIA) request in September 2010 seeking the new guidelines handed out to SEC staff that instructs them how to process FOIA submissions. What CREW received from the agency were only some of the pertinent records, about 16 pages, five of which were redacted.
Among the pages blacked out were those telling SEC employees how to—yes—go about blacking out certain documents.
CREW has appealed to the SEC to reconsider its response.
Anne Weismann, CREW's chief counsel, called the SEC's actions "completely absurd."
"When an agency won't disclose its FOIA procedures, it shows an agency that's entrenched, that hasn't adopted the idea of transparency," Weismann told Investment News.
-Noel Brinkerhoff