Reagan Airport Really, Really Noisy for One Resident Who Called 6,500 Times to Complain Last Year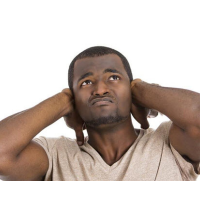 (photo: Getty Images via NewsCred)
WASHINGTON (AP) — Out of the 8,670 noise complaints Washington's Reagan National Airport received last year, officials say a whopping 6,500 of them came from the same person.
The Washington Post reports that officials at the Metropolitan Washington Airports Authority have said that one unidentified Washington resident was responsible for about three-quarters of last year's noise complaints. That's the equivalent of one person making about 18 calls every day of the year.
Ed Solomon, president of the D.C. Fair Skies Coalition, a group founded to raise awareness of the residents' concerns, says he hopes news of this one person's complaints doesn't distract from his group's argument that changes in flight patterns into and out of the airport have created serious noise problems that can't be ignored.
Airport officials say they are working with residents to address the noise.
To Learn More:
Navy Accused of Endangering Health of Nearby Civilians with Excess Noise (by Noel Brinkerhoff, AllGov)
Church Bells vs. Noise Limits in Phoenix (by Noel Brinkerhoff, AllGov)