One-Way Trip to Mars in 2023 Attracts Applicants from More Than 100 Nations
Wednesday, April 24, 2013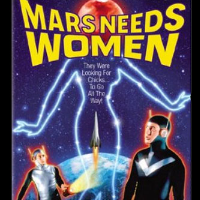 A chance to become part of the first-ever mission to Mars has attracted thousands of applicants from more than 100 countries.
Mars One, a Dutch company putting the ambitious plan together, intends to send four astronauts to the Red Planet by 2023. The goal is to establish a permanent human colony, which would grow with the arrival of four additional astronauts every two years.
About 10,000 people from all over the globe have applied to join the mission. Their ages range from 18 to 62, and while women are among them, the majority is male. A total of 24 astronauts are being sought for the first six missions.
Officials with Mars One have made it clear that the seven-month journey is strictly one-way: Due to the difficulties of traveling so far through space and the lasting effects of being on Mars, the mission would not include a way to return home to Earth.
Instead, the astronauts would be expected to set up a permanent home on Mars, whose gravity is 38% of Earth's gravity. Living in such an environment would cause significant physiological changes to the astronauts, impacting everything from bone density to circulation. As a result, the first humans to step onto Mars would not be able to survive back on Earth, if they could return.
A multitude of other hazards exist, including the absence of liquid water, increased cancer risk from radiation, erratic temperatures, possible infertility, reduced immune systems, and an atmosphere consisting primarily of carbon monoxide.
What drives so many people to want to take the journey?
"A one-way ticket does scare me but not enough to dissuade me," wrote applicant Alison Rigby, a 32-year-old lab technician. "Successfully living on Mars will be the single greatest achievement of my life and so I am glad to put aside my concerns in the hope of something better….My natural curiosity is what drives me."
Mars One has contracted an American company, Paragon Space Development Corporation, to develop the mission's spacesuits and life support system. The initial mission has an estimated price tag of $6 billion.
The deadline to apply is August 31st, with an application fee of $38 in the U.S.
-Danny Biederman, Noel Brinkerhoff
To Learn More:
Life on Mars to Become a Reality in 2023, Dutch Firm Claims (by Karen McVeigh, The Guardian)
Dutch Reality Show Seeks One-Way Astronauts for Mars (Agence France-Presse)
Applicants Wanted for a One-Way Ticket to Mars (by Melissa Hogenboom, BBC News)
Mars 2023: Inhabitants Wanted (Mars One)
Astronauts May Contract Alzheimer's Disease from Deep Space Travel (by Noel Brinkerhoff and Danny Biederman, AllGov)
Six Astronauts to Begin 520-Day Mock Flight to Mars (by Noel Brinkerhoff, AllGov)