Obama Administration Officials Say Atrocities Prevention Board not Responsible for Preventing Atrocities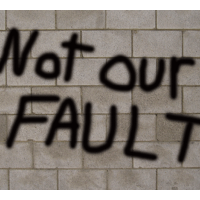 (graphic: frackorporation)
By Josh Lederman, Associated Press
WASHINGTON (AP) — When President Barack Obama in 2011 announced he planned to establish an Atrocities Prevention Board, the mission of the board seemed straightforward: preventing atrocities.
But faced with questions Wednesday about atrocities that haven't been prevented, the Obama administration had a curious response: That's not the point.
Senior Obama administration officials briefing reporters on a new executive order said the purpose of the board is to "look over the horizon" and identify potential conflicts that need to be kept on the government's radar. One official described the board as a "process for elevating issues that otherwise might not be elevated."
Even the executive order, released by the White House, seemed to suggest more oomph than was really there. The order lays out the structure and responsibilities of the board, which has been operating since 2012, without imparting any new powers or authorities.
Still, officials said the board had given the government new tools to address atrocities in the longer term, including an annual assessment of atrocity threats that helps the U.S. better focus resources on places like Burundi, which is facing a surge in violence including torture and disappearances.
So how much responsibility does the Atrocities Prevention Board bear when atrocities go unprevented? Take the Yazidis, a religious minority in Iraq. The U.S. has declared that the Yazidis are the victim of genocide by the Islamic State group, despite a U.S. intervention at Mount Sinjar in 2014 intended to prevent their massacre.
One U.S. official said that's not how the board should be measured. Another said that there can be legitimate critiques of U.S. policy, but they're not the result of the Atrocities Prevention Board's failures or success.
As usual, the officials weren't authorized to comment by name and briefed reporters on a conference call on condition of anonymity.