New Hampshire Lawmaker Re-elected and Arrested on Same Day
Saturday, November 12, 2016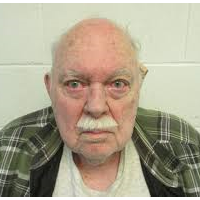 Rep. Dick Marple
By Associated Press
HOOKSETT, N.H. (AP) — A New Hampshire lawmaker wanted by police for failing to show up for a court hearing was re-elected and arrested on the same day.
New Hampshire Public Radio reports that Republican state Rep. Dick Marple was sitting outside a polling place with his campaign signs on Election Day when an officer recognized him. Marple was charged with driving without a valid license in December 2014.
Authorities had issued a bench warrant for his arrest after he failed to show up for a court hearing in October.
Police say Marple drove himself to the police station and was arrested.
He also was re-elected to a fifth term.
Marple said Friday he is being targeted as a troublemaker because he strictly interprets the state constitution.