Medicare to Cover Sex Change Surgery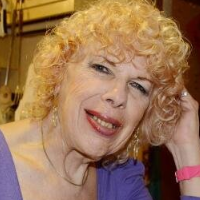 Denee Mallon
A Department of Health and Human Services appeals board ended the 33-year-old restriction on Medicare payments for gender-reassignment surgery after a suit by a transgender woman who's an Army veteran.
Denee Mallon, who was born a male, had appealed a Medicare denial of the surgery. "This is a big, big decision; I've wanted the operation since I was probably 11 years old and knew about it," she told The New York Times. ". . . I expect a certain amount of criticism because of my age—generally you're considered over the hill at 70, why have an operation—but it's a medical decision, and I want congruence between what I am as a human and my body," she said.
The number of such surgeries paid for by Medicare is expected to be low, but the consequences of the decision could have far-reaching implications. Private insurers often take their cues on which procedures to cover from Medicare, so the surgeries might soon be available to other patients. According to Human Rights Watch, 28% of Fortune 500 companies currently include gender-reassignment surgeries in their health plans, The Washington Post reported.
Five states: California, Colorado, Connecticut, Oregon and Vermont, have said transition care for transgender individuals should be considered an essential part of medical coverage. Washington D.C. Mayor Vincent C. Gray said in February that his city would recognize gender dysphoria as a medical condition, which would force insurers to cover gender-reassignment surgery.
Jennifer Levi, director of the Transgender Rights Project of Gay and Lesbian Advocates and Defenders, which represented Mallon before the board, told the Times "The decision brings federal Medicare policy up to 21st-century standards for transgender people, and acknowledges that there's no scientific or medical basis for categorically excluding coverage of sex reassignment surgery for people who need it."
-Steve Straehley
To Learn More:
Ban Lifted On Medicare Coverage For Sex Change Surgery (by Ariana Eunjung Cha, Washington Post)
Medicare to Now Cover Sex-Change Surgery (by Roni Caryn Rabin, New York Times)
For the First Time, Appeals Court Approves Taxpayer-Funded Sex Change for Convicted Murderer (by Noel Brinkerhoff, AllGov)