Kentucky Lawmaker Mocks Anti-Abortion Laws by Introducing Bill Requiring Wife's Consent for Viagra Prescription
Tuesday, February 16, 2016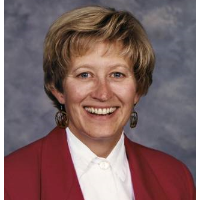 Mary Lou Marzian
By Fiona Ortiz
(Reuters) - A Kentucky lawmaker fed up with anti-abortion laws in her state has introduced a bill that would require men seeking erectile dysfunction drugs to visit a doctor twice, get a note from their wives and swear on the Bible to be faithful.
Representative Mary Lou Marzian, a Democrat from Louisville who has been a lawmaker for 22 years, told Reuters on Monday the bill is symbolic but she is glad that it has gotten attention because she is trying to make a point about government intrusion.
"My point is to illustrate how intrusive and ridiculous it is for elected officials to be inserting themselves into private and personal medical decisions," Marzian said by telephone.
"A health-care practitioner shall ... prescribe a drug for erectile dysfunction only to a man who is currently married," reads House Bill 396, which was introduced late last week.
Marzian introduced the bill days after Republican Governor Matt Bevin signed an informed consent law that requires women to consult with a doctor before having an abortion.
Marzian, 61, who is a retired nurse, said she also plans to introduce a bill requiring gun buyers to meet with victims of gun violence before they can purchase firearms.
"That would also be to make a point. It will not go anywhere," she said.
Marzian said there are a number of other bills before the Kentucky Legislature that would limit access to abortions in one way or another.
"We need to stop it, we need to allow women and men to make their own decisions with their doctor and their family," she said.
To Learn More:
New Oklahoma Law Requires Web Posting of Personal Details of Women Who Have Abortions (by Noel Brinkerhoff, AllGov)
Should Gun Buyers be Subjected to Same Scrutiny as Abortion Seekers? (by Noel Brinkerhoff and Steve Straehley, AllGov)