Justice Dept. Pays $134,000 to Woman Who Sued Over Use of Her Identity in Fake Facebook Page for DEA Operation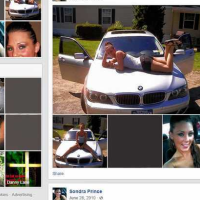 DEA fake Facebook page (AP Photo)
The U.S. Department of Justice has agreed to pay $134,000 to a woman whose image was used by drug agents to create a phony Facebook profile.
Sondra Arquiett sued the government after learning photos of her were part of a social media sting operation run by the Drug Enforcement Administration (DEA). Federal agents had obtained the images after confiscating her phone in 2010 as part of a drug arrest, which resulted in Arquiett pleading guilty to a drug conspiracy charge. But she never gave the DEA permission to use her photos to snare other people she knew who were using or trafficking in illegal drugs.
The Justice Department did not admit any wrongdoing while settling with Arquiett, who claimed she suffered "fear and emotional distress and was put in danger because the fake page gave the impression that she was cooperating with a federal investigation," according to the Associated Press.
The agency has said it would review the tactic employed by undercover agents.
-Noel Brinkerhoff
To Learn More:
U.S. Settles Case over Fake Facebook Page (by Eric Tucker, Associated Press)
Facebook Asks DEA to Stop Creating Fake Profiles (by Noel Brinkerhoff, AllGov)