Justice Dept. Finally Agrees to Share Criminal Data with Native American Tribes
Sunday, November 08, 2015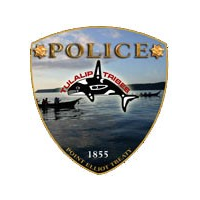 Ten Native American tribes are about to get what the smallest police forces in the United States have long had access to—federal criminal databases.
Tribes have suffered from an "information gap" of not being able to share information about criminals with federal authorities. The only way for tribal police departments to get information has been to go through state and local authorities with which cooperation is spotty.
Now the Justice Department in a pilot program is providing access as well as computer equipment and training to select tribal law enforcement agencies. They will get biometric and biographic computer workstations, giving them the ability to process fingerprints and palm prints, take mug shots and submit records to national databases, according to The Washington Post.
"This is a very important tool for all the tribes," Tulalip Tribal Chairman Melvin Sheldon told the Post. "Cities, counties and states don't always accept that tribes are municipalities, and getting access to criminal records is difficult. People with criminal records have been known to go from reservation to reservation. Without a one-stop place for information sharing, we're all kind of working in the blind."
The problem was brought into sharp relief last year when a 15-year-old Tulalip boy in Washington State killed four fellow students and himself with his father's gun. The father, who had a domestic violence restraining order against him, shouldn't have been able to buy the gun but the order was never entered into federal databases.
Of the nation's 567 tribes, the 10 chosen for the program, according to the Post, are the Cherokee Nation of Oklahoma, the Eastern Band of Cherokee Indians of North Carolina, the Keweenaw Bay Indian Community of Michigan, the Oneida Indian Nation of New York, the Pascua Yaqui Tribe of Arizona, the Suquamish Indian Tribe of the Port Madison Indian Reservation of Washington, the Shoshone-Bannock Tribes of the Fort Hall Indian Reservation of Idaho, the Tulalip Tribes of Washington, the Confederated Tribes of the Umatilla Indian Reservation of Oregon and the White Mountain Apache Tribe of the Fort Apache Indian Reservation of Arizona.
-Steve Straehley
To Learn More:
American Indian Police Departments to get Access to Federal Criminal Databases (by Sari Horwitz, Washington Post)
U.S. to Share Criminal Records with Native American Police (by Eric Lichtblau, New York Times)
Native American Tribes Begin, for First Time, to Prosecute Non-Indian Wife Abusers (by Steve Straehley, AllGov)