In Unprecedented Change, No Death Sentences in Texas in First Half of Year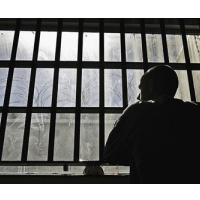 (photo: Peter Macdiarmid, Getty Images)
Texas, the nation's top state for using the death penalty, has not added a single person to its death row so far this year, which is unprecedented.
Prior to 2015, the longest span Texas had gone was only three months, according to Kathryn Kase, executive director of the Texas Defender Service, a nonprofit organization of death penalty attorneys.
"This is the longest we've gone in a calendar year in Texas without a new death sentence," Kase told the Texas Tribune.
Last year, Texas added only 10 prisoners to death row, quite a drop from 2000 when 40 were sentenced to execution.
The adoption of a law in 2005 that gave state prosecutors the option of pursuing life-without-parole sentences in capital murder cases has clearly had an effect. Since then, the size of Texas' death row has been shrinking. It currently stands at 260 individuals, down from 460 in 1999. The death row population is now dwarfed by the number of people serving a life-without-parole sentence in the state: 745.
So far this year, Texas courts have had three cases that had the potential to hand down a death penalty sentence, according to Kase, but all of them resulted in life-without-parole decisions.
-Noel Brinkerhoff
To Learn More:
Visualization: A Shrinking Texas Death Row (by Jolie McCullough, Texas Tribune)
Letters from Death Row: The Biology of Trauma (by Alex Hannaford, Texas Observer)
Death Penalty Capital of U.S.: Harris County, Texas (by Noel Brinkerhoff and Steve Straehley, AllGov)