Milwaukee Police Lowered Crime Rate…by Misreporting Violent Assaults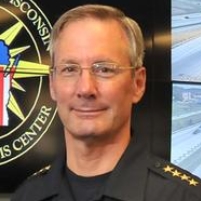 Milwaukee police chief Edward Flynn
Earlier this year Milwaukee's police chief, Edward Flynn, proclaimed crime had gone down four years in a row under his watch—an achievement that helped him become the city's first chief in 27 years to secure a second four-year contract. An investigation by the Milwaukee Journal Sentinel, however, uncovered hundreds of violent crimes that were misreported and consequently skewed the statistics touted by Flynn.
In February, Flynn announced that crime had declined 21% during his first term in office. But according to the
Journal Sentinel
's review of police reports filed with the
Federal Bureau of Investigation
(FBI), more than 500 incidents since 2009 were misreported to the FBI as minor assaults, which are not classified as violent crimes, rather than aggravated assaults or worse, and thus were not included in the city's violent crime rate.
Among the improperly coded cases were hundreds of beatings, stabbings and child abuse cases.
The newspaper reported that, based on the discovery of the misreporting, Flynn should have announced in February that violent crime went up 1.1%. Instead, he told the media there had been a 2.3% decline. During the four-year period in which Flynn claimed credit for a 21% drop in crime, the Milwaukee County district attorney's office charged only 2.6% fewer felony cases.
"In addition to the more than 500 misreported incidents, the investigation found at least 800 more that fit the same pattern but could not be confirmed through available public records," the Journal Sentinel reported.
Police officials have agreed with the newspaper's findings and promised to revise crime classifications for the misreported cases.
Flynn blamed the mistakes on human and computer error.
"I never pretended that we were ever going to reach perfect statistical analysis here in terms of the numbers that we reported, and there isn't a police department in the United States that will represent that," Flynn told the Journal Sentinel. "We are not cavalier about it. That's why we have sergeants and lieutenants, and if they are getting it wrong to a statistically significant degree, obviously we want to take a look at that."
On the other hand, Michael Maltz, a criminology professor at Ohio State University, told the paper, "Misreporting is cheating the public," and suggested that the findings were "the tip of the iceberg."
-Noel Brinkerhoff
To Learn More:
Hundreds of Assault Cases Misreported by Milwaukee Police Department (by Ben Poston, Milwaukee Journal Sentinel)