Composer Sues Super PAC for Using Song in Commercial
Saturday, February 13, 2016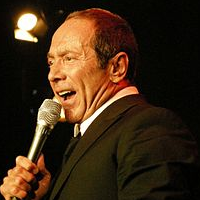 Paul Anka—Credit: Evert-Jan Hielema/Wikipedia
By Josh Russell, Courthouse News Service
A conservative Super PAC that parodied a Paul Anka song to mock U.S. Sen. Russ Feingold, a Wisconsin Democrat, faces a federal complaint from the ballad's composer.
Club for Growth Action spent $700,000 in September 2014 to air its 30-second commercial, set to the tune of the 1975 song "Times of Your Life."
The attack ad incorporated a Paul Anka-style crooner to sing about remembering "The Russ Feingold Way," which it said included bailouts and the destruction of Social Security.
In addition to airing the commercial on broadcast and cable stations throughout Wisconsin, the political action committee posted the ad on YouTube, where it has been shared on Facebook and sites such as Politico.
The song's composer, Roger Nichols, fired back with a federal complaint Wednesday in Washington, D.C., alleging copyright and trademark infringement.
"Times of Your Life" was a huge hit for Nichols.
Perhaps most associated with its use in the iconic "This Old House" advertisement campaign for Kodak, the song was also used last year to promote the series finale of AMC's hit show "Mad Men," where the sentimentality of the lyrics tied in to the song's significance in advertising history.
Nichols says he has never licensed his work to support any political causes or organizations, and that he does not want the song "associated with a political cause or organization such as the Club for Growth, its affiliates, or any of the campaigns or controversies it might be associated with or campaigns it seeks to denigrate."
The 12-page complaint accuses the Super PAC of "capitalizing on the public's familiarity with the tune solely to further the club's political agenda and purposes."
As of publication of this article, the YouTube video posted by club4growth, titled "Remember' the Feingold Liberal Record" had more than 24,000 views.
Nichols wants an injunction blocking the super PAC "from improperly suggesting or implying an association with Nichols or his creative works."
He tried suing Club for Growth in California in November 2015.
Nichols and his corporation, Three Eagles Music, are represented by K. Edward Raleigh of Fox Rothschild.
Representatives of Club for Growth Action have not yet returned a request for comment.
To Learn More:
Judge Tries to Order Destruction of Evidence in Campaign Corruption Investigation Relating to Wisconsin Gov. Walker (by Noel Brinkerhoff, AllGov)
Wisconsin Judges Who Received Campaign Funds from Business Groups Order Destruction of Evidence about Groups' Connection with Gov. Scott Walker (by Noel Brinkerhoff, AllGov)