Atheist Jailed for Refusing 12-Step Program Wins $2 Million Settlement
Thursday, October 16, 2014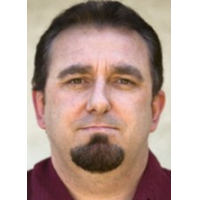 Barry Hazle, Jr.
A Northern California atheist has won a $2 million settlement from the state and a drug treatment program that forced him into a faith-based recovery effort.
After spending a year in prison for pleading no contest to a drug possession charge in 2006, Barry Hazle Jr. was put on parole and ordered into a 12-step program run by Westcare Corp. The program included references to a "higher power," plus prayers and references to God. Hazle requested another program, but was told there were no other options.
He wound up back in prison, and spent another 125 days there. Officials claimed he was "disruptive, though in a congenial way, to the staff as well as other students...sort of passive-aggressive," according to the Record Searchlight.
A federal judge ruled the state and Westcare violated Hazle's civil rights by making him attend a program that conflicted with his beliefs. He will receive $1 million from the state and $925,000 from Westcare. The California Department of Corrections and Rehabilitation declared in late 2008 that placing parolees in a faith-based treatment programs over their objections is unconstitutional and has ordered parole officers to find appropriate programs.
Hazle said the judgment "sends a clear message to people in a position of authority, like my parole agent, for example, that they not mandate religious programming for their parolees, and for anyone else, for that matter."
-Noel Brinkerhoff
To Learn More:
Shasta County Atheist to Get $2 Million for First Amendment Violation (Record Searchlight)
Seven-Figure Settlement for Atheist Calif. Addict (by Tim Hull, Courthouse News Service)
Atheist Is Entitled to Compensation for Being Re-Imprisoned after Refusing 12-Step Treatment (by Ken Broder, AllGov California)