2,000% Increase in Election-Season Use of Term "Post-Truth" Makes it Oxford's Word of the Year
Sunday, November 20, 2016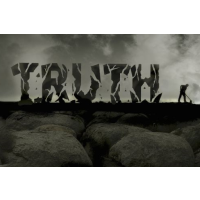 (graphic: Gary Waters, Getty Images)
By Associated Press
LONDON (AP) — Oxford dictionary editors have chosen their word of the year: "post-truth," a term sometimes used to describe the current political climate.
Oxford Dictionaries said Wednesday that use of the term rose 2,000 percent between 2015 and 2016, often in discussions of Britain's decision to leave the European Union and the campaign of U.S. President-elect Donald Trump.
It's often used in the phrase "post-truth politics" and is defined as belonging to a time in which truth has become irrelevant.
Each year, Oxford University Press tracks how the English language is changing and chooses a word that reflects the mood of the year.
Runners-up for 2016 include "Brexiteer," an advocate of the U.K. leaving the EU; the extreme conservative movement known as the "alt-right"; and "hygge," the Danish concept of domestic coziness.
To Learn More:
Blindsided by Election Outcome, Advertisers Grapple with New "Postfactual Democracy"' (by Sapna Maheshwari, New York Times)
As Top Google Story Falsely Claims Trump Won Popular Vote, Facebook and Google Take Aim at Fake News Sites (by Nick Wingfield, Mike Isaac and Katie Benner, New York Times)
Facebook at Center of Debate over Influence of Fake News on Election (by Barbara Ortutay, Associated Press)
U.S. Presidential Election Further Exposes Great Divide between Online and Mainstream Media (by John Herrman, New York Times)
Rise in Social Media's Power Reveals Growing Threat to Democracy: Fake News (by Jim Rutenberg, New York Times)
Truth Viewed as Victim, Not Beneficiary, of the Internet (by Farhad Manjoo, New York Times)