USDA Adds Fresh Produce, Yogurt and Tofu to Food Voucher for Poor Program in First Change in 34 Years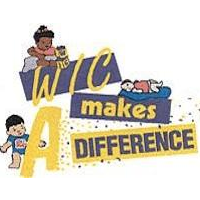 Those women and young children relying on the federal government's WIC program will, for the first time in 34 years, see an expansion of their menu choices.
Fresh, frozen and canned vegetables, yogurt, whole grains and even tofu have been added to the list of foods allowed to be purchased under the Special Supplemental Nutrition Program for Women, Infants and Children (WIC), according to a Reuters report. WIC serves 53% of infants born in the United States.
Some of the changes had been made on an interim basis by the U.S. Department of Agriculture in 2007. However, Friday's move makes the changes final and expands the list of allowed items. Yogurt or tofu may be substituted for some of the monthly milk allowance, for instance.
The rules still restrict what foods may be purchased with WIC vouchers. This ensures that participants are getting the healthiest food. Only breads made with whole-grain flour, for instance, are allowed, and almost all products with white potatoes are ineligible for the program. But now, fresh fruits and vegetables may be substituted for jarred infant food.
"The updates to the WIC food package make pivotal improvements to the program and better meet the diverse nutritional needs of mothers and their young children," Agriculture Secretary Tom Vilsack said. "The foods provided by the WIC program, along with education that focuses on the critical role of breastfeeding and proper nutrition, help to ensure that every American child has the opportunity to grow up healthy and strong."
The new rules allow more flexibility at the state and local levels to account for the nutritional and cultural needs of the program participants.
The changes made under the interim ruling have already had a positive effect on the health of participants. The Centers for Disease Control and Prevention found that changes in the WIC program have caused a decline in obesity rates among some low-income preschoolers.
-Steve Straehley
To Learn More:
U.S. Expands Healthy Food Assistance to Women, Infants and Children (by Steve Gorman, Reuters)
Special Supplemental Nutrition Program for Women, Infants and Children (WIC): Revisions in the WIC Food Packages (pdf)