U.S. Ambassador to Peru: Who Is Krishna Urs?
Thursday, August 03, 2017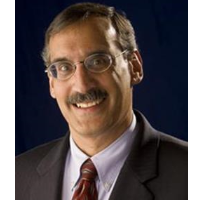 Krishna Urs
Krishna R. "Kris" Urs, a career Foreign Service officer who has spent much of his career working in Latin America, was nominated on June 29, 2017, to be the U.S. ambassador to Peru.
Urs is from Cheshire, Connecticut, where his father was an orthopedic surgeon. He graduated from Cheshire High School in 1976, where he played football, ran track and was in the chess club, and went on to Georgetown University's School of Foreign Service. He earned a BSFS in 1980 after having spent his junior year studying in Quito, Ecuador. Urs then went to the University of Texas, where he earned a master's in international economics in 1984. He also attended the University of Wisconsin to work on a doctorate, but left before finishing his studies.
Urs' first diplomatic assignment came in 1987, when he was sent to Mexico. The following year, he went to Dhaka, Bangladesh, as an economic officer, and beginning in 1990 held a similar position in Managua, Nicaragua. In 1993, Urs returned to Washington, where he was seconded to the Department of the Treasury as an economic analyst for Latin America and the Caribbean. He returned to the State Department in 1994 as Pakistan desk officer.
Urs was sent to Peru for the first time in 1996 as an economic affairs counselor in the embassy in Lima. He served in Santo Domingo, Dominican Republic beginning in 2000 as an economic/political counselor and beginning in 2002 as acting deputy chief of mission. Urs was back in Washington in 2003 as director of the Office of Economic Policy and Summit Coordination in the Bureau of Western Hemisphere Affairs.
In 2006, Urs was sent to Bolivia as the deputy chief of mission in La Paz, while his wife, Denise, served there as the embassy's public affairs officer. In January 2009, two days after the inauguration of President Barack Obama, he caused a controversy when he walked out of a speech by Bolivian President Evo Morales that said, in part: "The United States has fomented the regional disintegration of the country, holding secret meetings to promote disturbances against the national government." Urs was chargé d'affaires at the time because Morales had already kicked out Ambassador Philip Goldberg amid accusations the envoy was involved in a plot to overthrow the Bolivian leader.
Later that year, Urs was named deputy assistant secretary for transportation affairs, putting him in charge of negotiating aviation issues. In 2012, he lost a long fight with the European Union over its plan to tax airlines for their greenhouse gas emissions on flights into and out of the EU. By late 2013, he was acting assistant secretary for economic and business. In 2014, Urs was named deputy chief of mission in Madrid, Spain, a post he held at the time of his nomination.
Urs, wife, Denise, is a senior Foreign Service officer, having served since 1990. The couple has two children: Katie and David. Urs speaks Spanish, Hindi and Telugu.
-Steve Straehley
To Learn More:
Trump Nominates Career Diplomat Krishna R. Urs to be U.S. Ambassador to Peru (Diplopundit)
Krishna Urs State Department Cables 2005-2009 (WikiLeaks)