U.S. Ambassador to Malta: Who Is Christine Toretti?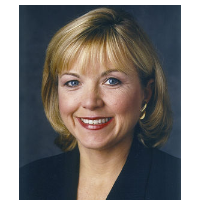 Christine Toretti
Christine Louise Jack Toretti, a major Republican donor and a member of Donald Trump's transition team, was nominated May 18, 2018, to be ambassador to Malta.
Toretti was born February 24, 1957, in Pittsburgh to Samuel and Nell Jack. Toretti's father ran the oil and gas drilling company in Western Pennsylvania founded by his father. Toretti earned a B.S. in commerce at the University of Virginia in 1981 and returned to Indiana, Pennsylvania, to work at S.W. Jack Drilling, becoming chief financial officer in 1983.
In 1990, Toretti's father killed himself, and Toretti took over his company. She served as chairman and CEO of the organization, the largest privately held land drilling company in the United States, until 2010 when she liquidated the 92-year-old company. She then became chair and CEO of consulting firm Palladio.
In 1984, at age 27, Toretti became a director of S&T Bank, moving up to vice-chairman in 2013 and chairman on May 21, 2018. Since October 2015, she has also been director of natural gas drilling company EQT.
Toretti has long been active in Republican politics, serving as a GOP national committeewoman from Pennsylvania since 1997. In 2006, she was the chair of Republican Lynn Swann's unsuccessful campaign for governor of Pennsylvania.
She has also worked to bring women into the male-dominated Republican Party, but it has been an uphill battle. "It's like pushing a rope versus pulling it," she told Michelle Cottle of The Atlantic. She founded the Anne B. Anstine Excellence in Public Service Series, an annual leadership program to encourage Republican women in Pennsylvania to enter politics.
She has donated more than $1.2 million to Pennsylvania Republican candidates alone. In 2016, she also contributed to Marco Rubio's presidential campaign. In September 2016, Toretti became chairwoman of Pennsylvania's Women for Trump Statewide Leadership Team. Toretti worked on small business issues for the Trump transition team.
Toretti is a former director of the Pittsburgh branch of the Federal Reserve Bank of Cleveland.
Toretti had three sons—Joe, Max and Matthew—from her 1981-1998 marriage to Michael Toretti. Christine Toretti was serving on the board of the NCAA Foundation when she met then-University of Arizona basketball coach Lute Olson at a 2002 dinner. The two married the following year, but divorced rather contentiously in 2008. At one point, Olson's doctor, Steven Knope, obtained a restraining order against Toretti, claiming she had left in his office a bullet-riddled target practice sheet.
-Steve Straehley, David Wallechinsky
To Learn More:
Toretti In Line to Be Ambassador (by Ron Musselman, Indiana Gazette)
The Elephant Trainer (by Michelle Cottle, The Atlantic)
Christine Toretti's Fundraising Talent Makes Her the State's Most Prominent Woman in the Republican Party (by Robert J. Vickers, Pennlive.com)
On Point with Christine (by Rhonda Bodfield Bloom, Arizona Daily Star)