U.S. Ambassador to Denmark: Who Is Carla Sands?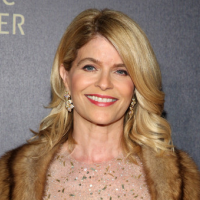 Carla Sands (photo: Jonathan Leibson, Getty Images)
Continuing the time-honored tradition of rewarding major campaign donors with plum diplomatic assignments, President Donald Trump on September 7, 2017, announced his intention to nominate socialite and philanthropist Carla Sands, who donated almost $250,000 to Trump's campaign, to be the next U.S. Ambassador to Denmark. If confirmed by the Senate, Sands would succeed Rufus Gifford, who served in Copenhagen from September 2013 to January 2017. Gifford was unusually popular in Denmark, starring in a reality TV show called "I Am the Ambassador From America."
Born October 13, 1960, to Jack and Barbara Herd, Carla J. (Herd) Sands grew up in Mechanicsburg, Pennsylvania. She studied fine art at Indiana University of Pennsylvania—where as a sophomore in March 1979 she was a finalist in the Miss IUP beauty pageant—and art history at Elizabethtown College, although it is not clear whether she earned any degrees.
In the 1980s, as Carla Herd, Sands was a movie and television actress, appearing in TV shows and B-movies, including nine episodes of the soap opera "The Bold and the Beautiful," and the films Deathstalker and the Warriors from Hell and Wild Zone.
Later, Sands decided to follow in her father's footsteps by studying chiropractic medicine. She earned a D.C. (Doctor of Chiropractic) at Life Chiropractic College—now Life University—in Marietta, Georgia, in 1990. Returning to Southern California, Sands practiced chiropractic from 1990 to 1999.
In 1995, she was engaged to marry film producer Larry Thompson, but the marriage never happened.
In 1998 Carla Herd did marry Los Angeles real estate mogul Fred Sands. His self-named company was the second-largest real estate and financial company in California, with 23 offices and 1,200 agents when he sold it to Coldwell Banker for more than $100 million in 2000. After selling his real estate firm, Fred Sands founded an investment management company called Vintage Capital Group, which he ran until his sudden death in October 2015. At that time, Carla took over the company.
Just a few months before his death, Fred Sands replied to a question about Donald Trump from the Jewish Journal by calling Trump "a joke. He likes the publicity because that's how he lives. He's not really a real-estate guy. He licenses his name and surrounds himself with publicity."
Nevertheless, after her husband's death, Carla Sands gave big to Trump's campaign and $100,000 to his inaugural. She also attended the Republican National Convention as a Trump delegate. In July 2016, Sands hosted a fundraiser for Trump at her Bel Air mansion, where donors paid $2,700 to $449,000 per plate to dine with Trump and perhaps bend his ear on their political pet peeves. Prior to turning her financial attention to Trump, Sands had contributed to the presidential campaigns of Marco Rubio and Ted Cruz.
In September 2016, Sands was one of eight women added to Donald Trump's economic advisory committee after presidential rival Hillary Clinton mocked the original all-male roster for literally including "six guys named Steve," but not a single woman.
Known mostly as a philanthropist, Carla Sands has served on the Blue Ribbon of the Los Angeles Music Center, and on the boards of the Los Angeles Philharmonic Orchestra and the California Cultural and Historical Endowment. She has one daughter, Allie Sands.
-Matt Bewig
To Learn More:
Statement at Confirmation Hearing before Senate Committee on Foreign Relations
From Socialite to Donald Trump Advisor: The Rise of Carla Sands (by Imogen Rose-Smith, Institutional Investor)
Real-Estate Mogul Fred Sands Talks Business, Giving and Rock 'N' Roll (by Ryan Torok, Jewish Journal)
Style + Substance (by Catherine Williams, GenLux)