United States Ambassador to Canada: Who Is Kelly Knight Craft?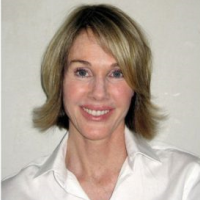 Kelly Knight Craft
Another major political donor is about to move north of the border. Kelly Knight Craft, who with her husband gave hundreds of thousands of dollars to Donald Trump's presidential campaign and other Republican causes, was nominated on June 15, 2017, to be the U.S. ambassador to Canada.
Craft was born in 1962 to Bobby and Sherry Dale Guilfoil. Her father was a veterinarian in Glasgow, Kentucky, and a Democratic activist, who once served as chairman of the Barren County Democratic Party. Craft graduated from Glasgow High School in 1980 and went on to the University of Kentucky, where she earned a B.A. degree in 1984.
Craft owns Kelly G. Knight LLC, a "business advisory" firm in Lexington, Kentucky. But she is primarily an activist in GOP politics; she was a "pioneer" bundler for George W. Bush, meaning she raised more than $100,000 for his 2004 election campaign. This led to her appointment as an alternate delegate to the United Nations in 2007. During her brief tenure there, Craft spoke about U.S. support for Africa.
She and her current husband, Joe Craft, billionaire president of coal giant Alliance Resource Partners, served as co-chairs of the inaugural committee of Kentucky Republican Gov. Matt Bevin. They also chaired 2012 Republican presidential candidate Mitt Romney's Kentucky campaign. At the 2012 Republican National Convention, Craft, then still known as Kelly Knight, served as assistant convention secretary in charge of calling the role of states during the official voting for the presidential candidate. Craft has also served as an executive committee member of the Republican Governors Association and as Kentucky finance chair for the Republican National Committee.
After receiving assurances from Donald Trump that he would not try to oust Senate Majority Leader Mitch McConnell or Speaker of the House Paul Ryan, the Crafts gave $431,000 to Trump Victory, which supported Trump's campaign, the Republican National Committee and state Republican parties, according to Federal Election Commission filings. They also donated $750,000 to Future45, a pro-Trump PAC that produced attack ads against Hillary Clinton. Joe Craft and his company had previously given more than $3 million to Karl Rove's super PAC, American Crossroads.
In 2016, Kelly Knight Craft was one of 112 members of the Rules Committee for the Republican National Convention, and she was a Trump delegate.
Craft is also active in charitable causes. She is a booster of the University of Kentucky and, in August 2016, Kentucky Governor Matt Bevin appointed her to the school's board of trustees. She also serves on the boards of the Salvation Army and the Center for Rural Development, an organization working for economic progress in rural Kentucky. The Crafts established the Craft Academy for Science and Mathematics at Morehead (Ky.) State University.
Craft has two daughters, Mia Moross and Jane Brady Knight, from her first two marriages. She and Joe Craft married on April 29, 2016. Her brother, Marc Guilfoil, is executive director of the Kentucky Horse Racing Commission.
-Steve Straehley, David Wallechinsky
To Learn More:
Trump's Ambassador Pick Sends GOP Power Couple to Ottawa (by Bill Curry, Globe and Mail)
Kelly Knight (Ballotpedia)
Trump Said to Pick Donor Kelly Craft for Canada Ambassador (by Jennifer Jacobs and Nick Wadhams, Bloomberg)
Kelly Craft Named Ambassador to Canada (by Ronnie Ellis, Daily Independent)