Small Town Girl Stands up to JPMorgan Chase
Saturday, November 29, 2014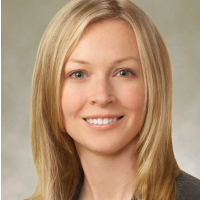 Alayne Fleischmann
Alayne Fleischmann has credited her small-town values for deciding to take on her former employer, JPMorgan Chase.
After growing up in the rural British Columbia town of Terrace (population: 11,500) and studying law at Cornell, Fleischmann eventually became a securities lawyer for JPMorgan Chase. While she handled mortgage-backed securities during the housing bubble of the mid-2000s, she witnessed what she claims was criminal fraud on the bank's part.
Fleischmann became "the central witness in one of the biggest cases of white-collar crime in American history, possessing secrets that JPMorgan Chase CEO Jamie Dimon late last year paid $9 billion…to keep the public from hearing," Matt Taibbi wrote at Rolling Stone.
Fleischmann says she chose to speak up about the injustices she saw because she couldn't stand it anymore.
"I actually think it was because I came from a small town – Terrace, British Columbia," she told Corporate Crime Reporter. "I was raised with this idea that ultimately you have to do the right thing. It was just simple things like—you can't take money from people. We are talking about pension plans and retirement funds, things people are relying on at a time when they don't have another income. I just grew up with a value that a lot of people have—and that is, it's OK to do well, but you can't do that at other people's expense."
Unfortunately, her whistleblowing has yet to have a significant effect on Chase's operations. Dimon negotiated a multi-billion-dollar settlement with Attorney General Eric Holder, although the bank will end up paying far less than advertised by the government. In addition, there have been no charges filed against individual corporate officers, such as Dimon, for crimes Fleischmann says she has knowledge of.
Instead, according to Taibbi, federal prosecutors have all but ignored Fleischmann as Chase has worked to make deals with plaintiffs before her testimony comes out in court.
Federal prosecutors did contact Fleischmann over the summer, but she has little hope it will result in prosecutions. "That's the thing I'm worried about," she told Taibbi. "That they make the whole thing disappear. If they do that, the truth will never come out."
-Noel Brinkerhoff, Steve Straehley
To Learn More:
Small Town Canadian Values versus JPMorgan Chase (Corporate Crime Reporter)
The $9 Billion Witness: Meet JPMorgan Chase's Worst Nightmare (by Matt Taibbi, Rolling Stone)
First Government Lawsuit Filed against Major Bank for Institution-Wide Fraud (by Noel Brinkerhoff and David Wallechinsky, AllGov)