Since 9/11, Muslim Terrorists have Killed 49 in the U.S.; Since 2009, Non-Muslim Terrorists have Killed 44
Monday, February 16, 2015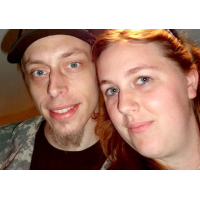 Jerad and Amanda Miller
Anti-terrorism efforts in the U.S. since the 9/11 attacks have focused largely on threats by Muslim radicals. But the numbers show that home-grown terrorists have represented nearly as important a threat.
A new report from the Southern Poverty Law Center (SPLC) says 44 deaths in the U.S. since 2009 were a result of terror attacks by non-Muslims, while 49 deaths since September 11, 2001, were linked to attacks by Muslims, according to Charles Kurzman, a professor of sociology at the University of North Carolina at Chapel Hill and co-director of the Carolina Center for the Study of the Middle East and Muslim Civilizations.
The murder of family members is not included in either total.
Among the attacks by non-Muslims mentioned in the SPLC report are the April 2012 killings of three African-Americans in Tulsa, Oklahoma, by racists Jake England and Alvin Watts; the August 2012 killing of six Sikhs by neo-Nazi skinhead Wade Michael Page in Oak Creek, Wisconsin: the May 2014 killings of six people in Isla Vista, California, by 22-year-old Elliot Rodgers: two women and four members of ethnic minorities; and the June 2014 shooting deaths of two police officers and a third man who tried to intervene by anti-government extremists Jerad and Amanda Miller in Las Vegas.
In addition to Major Nidal Hasan's murder of 13 people at Fort Hood in Texas on November 5, 2009, the 49 fatalities committed by Muslims includes 17 people murdered by John Allen Muhammad and Lee Boyd Malvo, known as the Beltway snipers.
Muhammad and Malvo shot and killed 10 people over three weeks in October 2002 in Maryland, Virginia, and Washington, D.C. Authorities later determined the two men killed seven others earlier that year in a crime spree covering Alabama, Arizona, California, Florida, Georgia, Louisiana, Texas, and Washington state. Some investigators believed the murders were Muhammad's way of covering up a planned killing of his ex-wife, but Muhammad did mention Osama Bin Laden and "jihad" in his drawings and in his rantings to police.
-Noel Brinkerhoff, Steve Straehley, David Wallechinsky
To Learn More:
Age of the Wolf: A Study of the Rise of Lone Wolf and Leaderless Resistance Terrorism (Southern Poverty Law Center) (pdf)
Muslim-American Terrorism (Charles Kurzman)
Beltway Sniper Attacks (Wikipedia)
Homeland Security Dept. Slashes Investigations of Non-Islamic Terrorism (by Noel Brinkerhoff and David Wallechinsky, AllGov)
Did Media Ignore Terrorist Bomb Attempt Because It was in the Wrong Washington? (by Noel Brinkerhoff, AllGov)