Researchers of Anti-Organic Report Funded by Agribusiness
Sunday, September 16, 2012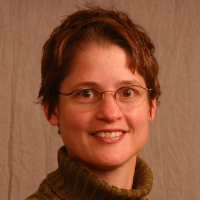 Dena Bravada, senior author of the Stanford study
Researchers at Stanford University recently claimed that organic foods are no safer or nutritious than conventional foods. Organic advocates were taken aback by the findings, and after doing a little digging, discovered why the experts might say such a thing.
It turns out that Stanford's Freeman Spogli Institute for International Studies, which supports the academicians who released the controversial study, has received funding from the chemical and agribusiness industry. Big Ag in particular has been in a long fight with organic farmers to prove that conventional crops, many of which have been genetically modified, are safe to consume.
Among the institute's funders are Cargill, the world's largest agricultural business enterprise, and the Bill and Melinda Gates Foundation, which has "deep ties to agricultural chemical and biotechnology corporations like Monsanto," a leader in GM foods, according to The Cornucopia Institute, which supports organic farming.
Organic boosters also noted that, despite the headlines that accompanied the release of the results, the Stanford study actually substantiated one of the advantages of consuming organic food, specifically that it can lead to an 81% reduction in exposure to toxic and carcinogenic agrichemicals.
"People don't buy organic food just because they think it contains slightly higher levels of nutrients, they buy organic for many other reasons, primarily to avoid toxic pesticide residues and toxins that have been genetically engineered into the food," said Charlotte Vallaeys, food and farm policy director at The Cornucopia Institute.
-Noel Brinkerhoff
To Learn More:
Stanford's "Spin" on Organics Allegedly Tainted by Biotechnology Funding (The Cornucopia Institute)
The Devil in the Details (by Chuck Benbrook, Campaign for Washington State University)
Busted: Co-Author of Flawed Stanford Organic Study Has Deep Ties to Big Tobacco's Anti-Science Propaganda (by Mike Adams and Anthony Gucciardi, Natural News and Natural Society)
Little Evidence of Health Benefits from Organic Foods, Stanford Study Finds (by Michelle Brandt, Stanford School of Medicine)
Federal Government Allows more than 250 Nonorganic Substances to be Added to "Organic" Foods (by Noel Brinkerhoff and David Wallechinsky, AllGov)