President-CEO of the Inter-American Foundation: Who Is Robert Kaplan?
Wednesday, March 29, 2017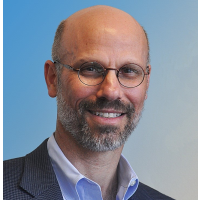 Robert Kaplan
Robert N. Kaplan, whose work in Latin American issues began as a Peace Corps volunteer after college, was appointed to lead the Inter-American Foundation (IAF) on November 1, 2010. Created by Congress in 1969, the IAF provides grants, ranging from $10,000 to $400,000, to small organizations for community development in Central and South America and the Caribbean. Since 1972, it has awarded about 5,100 grants worth more than $720 million.
Kaplan is from North Carolina, graduating from Cary High School in 1979. He went on to the University of North Carolina and graduated with a B.A. in public policy analysis in 1983. Kaplan, along with his new wife, Lorrie, went as Peace Corps volunteers to Paraguay, where he worked on rural sanitation issues. Upon his return, Kaplan attended Princeton, earning a master's degree in development policy in 1988.
Kaplan joined the World Bank to work on educational and environmental projects. He led a $250 million grant program, Pilot Project to Conserve the Brazilian Rain Forest. In 1994, Kaplan joined the Inter-American Development Bank. He became chief of its Environment and Natural Resource Management Division for Mexico, Central America, the Dominican Republic and Haiti in 1998 and in 2007 was named chief adviser to the executive vice president. He remained there until joining the IAF.
Kaplan and his wife, Lorrie Kline Kaplan, the former executive director of the National Home Infusion Association and CEO of the American College of Nurse-Midwives, have two adult children. Kaplan enjoys cycling. He speaks Spanish, Portuguese and Guarani, an indigenous language spoken in Paraguay and Bolivia.
On November 1, 2016, his sixth anniversary at IAF, Kaplan announced he would leave the organization in May 2017.
-Steve Straehley
To Learn More: