Prescription Drug Prices for Seniors Rising Faster than Inflation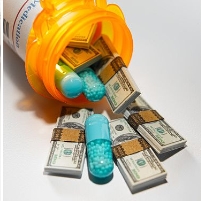 Despite a significant decline in the price of generics, the cost of purchasing prescription drugs has gone up for seniors.
A new report from the AARP's
Public Policy Institute
says the prices of drugs used most often by older Americans went up by nearly 26% from 2005 to 2009. The rate was almost twice that of inflation, which was 13%. In 2009, drug prices rose 4.8% even though the inflation rate was -0.3%.
"At a time when our country is contracting economically and inflation is really, really low, inflation in the cost of prescription drugs is going in the other direction," Cheryl Matheis, senior vice president for policy strategy at AARP, told The New York Times. "The word we use is relentless because it just doesn't seem to abate."
After examining the retail prices of the 514 brand name and generic drugs used by Medicare recipients, AARP analysts found that the price of the 185 generic drugs fell by nearly 31% over the four-year period under study. During that same time, prices of 217 brand-name drug rose by nearly 41% and the price of the 112 specialty drugs studied leaped more than 48%.
-Noel Brinkerhoff
To Learn More:
Brand Name Drugs Rise in Price; Generics Go Down (by David Wallechinsky, AllGov)