Percentage of Americans with Jobs Hits 31-Year Low
Tuesday, September 11, 2012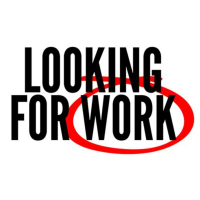 The size of the American labor force, which includes those looking for work, has declined to its lowest level in three decades as thousands more have given up on finding employment.
Labor news for August told how 96,000 Americans found jobs and that the national unemployment rate went down from 8.3% to 8.1%. But underlying these developments was a more depressing piece of news: 368,000 people dropped out of the labor force last month because they quit trying to land work.
Consequently, the labor force participation rate, defined as the percentage of Americans who either have a job or are looking for one, fell to 63.5% in August, the lowest in 31 years…since September 1981. The percentage peaked at 67.3% during the first four months of 2000.
Economists estimate there are seven million people who have stopped looking for work, in addition to another 13 million who continue the search.
The unemployment rate has been above 8% for 43 consecutive months, the longest stretch since the Great Depression.
-Noel Brinkerhoff
To Learn More:
Job Growth Cools, Posing Challenge for Obama, Fed (by Lucia Mutikani, Reuters)
Why Have Millions of Americans Given Up Looking for Work? (by Patrik Jonsson, Christian Science Monitor)
Number of the Week: Young People Lead Labor-Force Dropouts (by Ben Casselman, Wall Street Journal)
More Jobs and More Job Seekers, but Far Less Money for Job Training (by Noel Brinkerhoff, AllGov)
Percentage of African-American Adult Men with Jobs Hits Record Low (by Noel Brinkerhoff and David Wallechinsky, AllGov)