Percentage of African-American Adult Men with Jobs Hits Record Low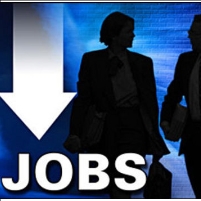 In the nearly 40 years that the government has been keeping track of employment rates for African-Americans, the percentage of adult black men with jobs had never fallen below 60%. But in February 2009, the first month of the first term of the nation's first African-American president the unwanted barrier was broken. Now, two years later, the rate has dropped to its lowest level since such statistics began being compiled in 1972.
When women are factored into the equation, the employment rate for African-American adults was even lower: 51.5%. That's the lowest it's been since 1984.
-Noel Brinkerhoff, David Wallechinsky