Obama Refuses to Release Bush's Legal Excuse for Illegal Surveillance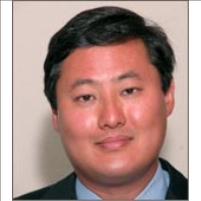 John Yoo
The Obama administration has refused to declassify a secret memo from the George W. Bush presidency that justified the warrantless spying conducted by the
National Security Agency
(NSA).
Matthew Aid, a writer who's covered the NSA and surveillance policy, requested a copy of a 2001
Office of Legal Counsel
(OLC) opinion by John Yoo that discussed the legal grounds for electronic spying without permission from a special federal court. The
Department of Justice
mostly denied Aid's Freedom of Information Act request, saying the redacted information in the OLC opinion was "classified, covered by non-disclosure provisions contained in other federal statutes, and is protected by the deliberative process privilege."
One thing from the memo that was released by the Justice Department was a brief assertion involving the Foreign Intelligence Surveillance Act (FISA), which dictates when the government can snoop on those deemed a threat to the nation. The statement read that "unless Congress made a clear statement in FISA that it sought to restrict presidential authority to conduct warrantless searches in the national security area—which it has not—then the statute must be construed to avoid such a reading."
As noted by Steven Aftergood in the Secrecy News blog, some members of Congress have taken exception to the Bush administration's insistence that FISA does not restrict the White House, unless specifically stated.
"I cannot reconcile the plain language of FISA that it is the exclusive procedure for electronic surveillance of Americans with the OLC opinion saying Congress didn't say that," Senator Sheldon Whitehouse (D-Rhode Island) was quoted by the Washington Post in a May 23, 2008 story. "Once again, behind the veil of secrecy, OLC appears to have cooked up extravagant or misguided legal theories which would never survive the light of day."
-Noel Brinkerhoff