Obama Administration Seeks to Limit Non-Profits' Political Activity
Thursday, November 28, 2013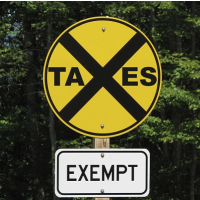 The Obama administration has decided to limit the scope of big-money campaign operations that until now have enjoyed tax exemptions while doling out enormous sums in recent elections.
New regulations crafted by the Department of the Treasury would prevent prominent nonprofit groups like Crossroads GPS, which strategist Karl Rove created to support Republicans, and the Democratic-allied League of Conservation Voters from claiming some of their activities as part of their work as "social welfare" organizations as classified under Section 501(c)(4) of the federal tax code.
Such things as distributing voter guides, registering people to vote and running advertisements that discuss elected officials near an election would be deemed "candidate-related political activities." In other words, if groups like Crossroads GPS continued to claim such work, they could lose their tax-exempt status with the Internal Revenue Service (IRS).
It will be months before the rules are finalized. In the meantime, attorneys representing these nonprofits are expected to thoroughly critique them during the comment period.
"It sounds like a fairly dramatic proposal that would significantly change the ways in which tax-exempt organizations are used for political purposes," lawyer Robert Kelner, whose clients include nonprofit groups, told The Washington Post. "The most striking thing is the apparent proposal to treat get-out-the-vote activity and voter registration as political activity, which has not been the IRS's position generally speaking up until now."
Representative Darrell Issa (R-California), chairman of the House Oversight and Government Reform Committee, who led the inquiry earlier this year into alleged politicization of the IRS, told the Post that the new rules were "a crass political effort by the administration to get what political advantage they can, when they can."
Conservative financier Grover Norquist, president of Americans for Tax Reform, echoed that sentiment, calling the new rules "very bad and very irritating."
"This proposal appears to be motivated by politics, as was this administration's earlier war on the tea-party-sponsored nonprofits," Norquist told the Post.
But the regulations were welcomed by campaign finance reform advocates who said the changes would help limit the use of secret money in campaigns.
"We are at a point now where we have had wholesale evasion of campaign finance law," Democracy 21 president Fred Wertheimer, who supports the new rules, told the newspaper.
Social welfare organizations reported spending $256 million on campaigns in the 2012 election, according to the Center for Responsive Politics. The figure is reportedly only a small portion of the groups' actual political expenditures.
-Noel Brinkerhoff
To Learn More:
Obama Administration Proposes Rule that Would Rein in Political Activity of Nonprofits (by Matea Gold and Tom Hamburger, Washington Post)
Treasury Department Proposing New Rules on Tax-Exemption Eligibility (by Josh Hicks, Washington Post)
Hiding Political Donors Is Key Reason IRS Applicants Sought Tax-Exempt Status (by Danny Biederman and Noel Brinkerhoff, AllGov)
NorCal Tea Party Leads Charge against IRS that May Put Focus on Dubious Nonprofit Claims (by Ken Broder, AllGov California)
Why Did IRS Ignore Karl Rove's Tax-Exempt Organizations while Targeting Small Conservative Groups? (by Noel Brinkerhoff and Danny Biederman, AllGov)