Most Domestic Violence Victims Say Police Don't Believe Them or Make Things Worse
Saturday, October 03, 2015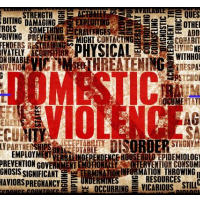 kentoh, Getty Images/iStockphoto
Victims of domestic violence are often reluctant to call police for help, and a new survey indicates why: most are afraid police won't believe them or that calling them will make things worse.
The survey (pdf), involving more than 600 respondents and published by the National Domestic Violence Hotline, found more than half agreed with a statement that reaching out to law enforcement "would make things worse." Two-thirds said they were afraid law enforcement would not believe them, or do nothing.
Twenty-five percent of respondents said they would not call police for assistance, while about half said they had called police to report a problem. Of those, half said they were unsure if they would call in the future. A third of those surveyed said they felt less safe after calling police.
Forty-three percent said they believed police discriminated against them due to their gender, socioeconomic status or race/ethnicity, among other factors.
The report recommended that law enforcement officers receive more training on how to deal with victims of domestic violence, establish domestic violence units, provide interpreters when necessary and remove firearms when someone has been threatened with them.
-Noel Brinkerhoff, Steve Straehley
To Learn More:
One in 4 Domestic Violence Victims 'Will Not Call' Police (Crime Report)
Who Will Help Me? Domestic Violence Survivors Speak Out About Law Enforcement Responses (by TK Logan, Ph.D. and Roberta Valente, National Domestic Violence Hotline) (pdf)
Some Police Escort Domestic Violence Victims Retrieving Belongings, But It Can Be a Hard Call (by Brandie Kessler, York Daily Record)
Domestic Violence Program Funding Cuts Leave Thousands at Risk (by Noel Brinkerhoff, AllGov)
Domestic Violence Victims Evicted for being "Nuisances" (by Danny Biederman and Noel Brinkerhoff, AllGov)