More Foreign Governments Provide NSA with Support for Global Data Surveillance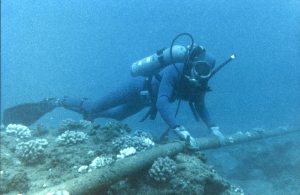 (photo: CTBTO)
The National Security Agency's (NSA) reach of spying on worldwide communications is even broader than previously reported, according to new information leaked by whistleblower Edward Snowden.
In addition to working with allied spy agencies in the United Kingdom, Canada, New Zealand, and Australia, the NSA has partnered with other, unnamed foreign governments to access enormous volumes of emails, phone calls and Internet data.
The latest revelation, reported by the Danish newspaper Dagbladet Information and The Intercept, discuss the reach of a secret program, RAMPART-A, which has allowed U.S. spies to tap into fiber-optic cables in several countries.
"According to the intelligence community's classified "Black Budget" for 2013, RAMPART-A enables the NSA to tap into three terabits of data every second as the data flows across the compromised cables – the equivalent of being able to download about 5,400 uncompressed high-definition movies every minute," Ryan Gallagher wrote at The Intercept.
The documents do not divulge which governments service RAMPART-A. But it is known that under the program, the NSA has established at least 13 RAMPART-A sites, nine of which were active in 2013, it was reported. Gallagher says the NSA documents "point towards some of the countries involved – Denmark and Germany among them."
The cost of the program to American taxpayers was about $170 million for the period from 2011 to 2013, the documents show.
-Noel Brinkerhoff
To Learn More:
How Secret Partners Expand NSA's Surveillance Dragnet (by Ryan Gallagher, The Intercept)
NSA 'Third Party' Partners Tap the Internet Backbone in Global Surveillance Program (Dagbladet Information)
RAMPART-A Project Overview (pdf)
Secret Deal with British Intelligence Gave NSA Data on U.K. Citizens, Overriding Allied Pact (by Noel Brinkerhoff, AllGov)
German Spy Agency Supplies NSA with Daily Trove of Surveillance Data (by Danny Biederman and Noel Brinkerhoff, AllGov)